Compact Rollator Material:
• Item Code:9288
• Compact Rollator is maded of lightweight aluminum
• 8" PVC wheels provide durability
• Foldable from side to side for easy storage
• Cane holder attached
• Loop brake system for both running and parking brake
• Adjustable handle height
• Both front & rear wheels removable free of tools to make a very compact size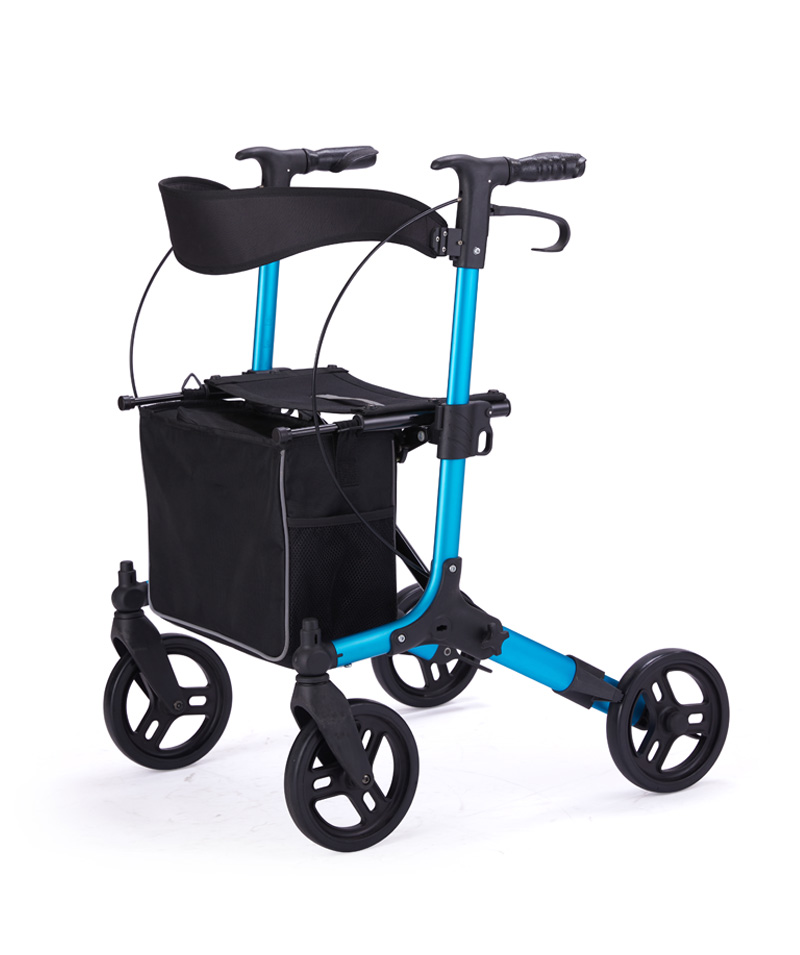 Features and advantages of Compact Rollator
Safe, comfortable and very convenient
Safety: Innovative drum brakes can achieve safe and balanced braking
Stability: Supports tall and stable walking between height-adjustable ergonomic handles
Comfort: comfortable and natural to ride
Compact: Rollz Motion can be easily folded into a compact package
Mobility: maneuverability, light steering and easy movement of the front wheels
Convenience: Sit on a comfortable upholstered seat
Easy: With the help of curbs, you can easily cross doorsteps and curbs.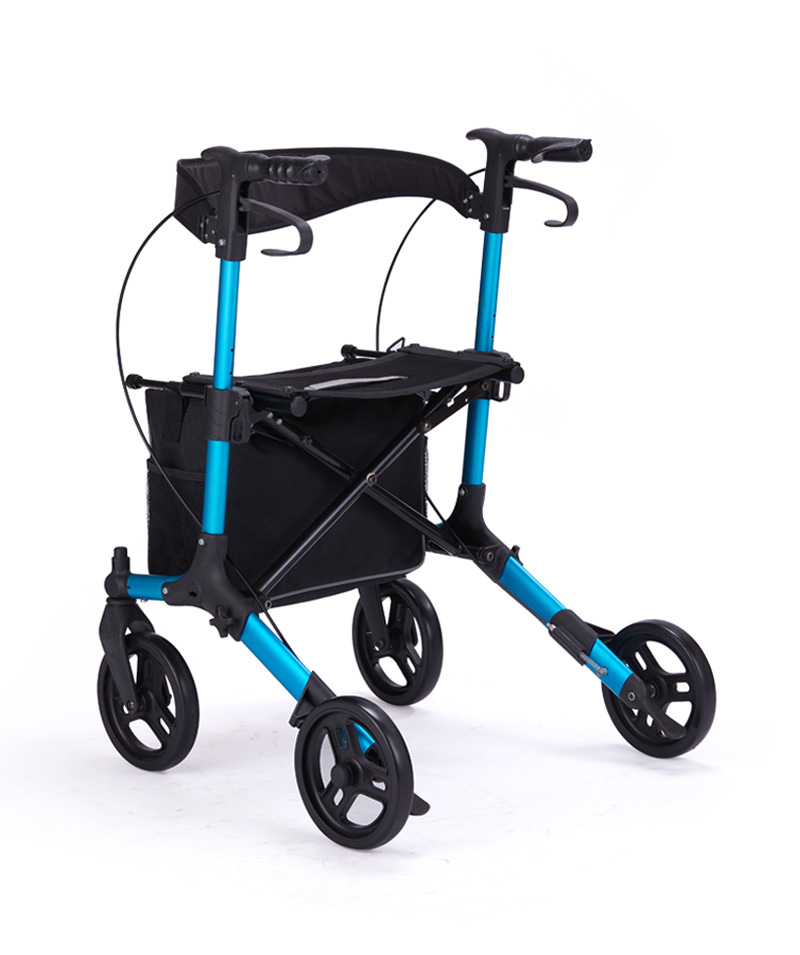 Precautions for Compact Rollator
If you want to know which lightweight walking aid is best for you, it really depends on many factors, such as:
Weight-bearing capacity: Ideally, you need a lightweight rollator that can bear +20% of your weight as a cushion. For example, if you weigh 90 kg, it is recommended to buy a compact rollator with a weight of 110 kg.
Handlebar height: When using a rollator, you must make sure that you do not strain your back or lean forward because the rollator is too low or too high. As a guideline, you want to achieve a minimum adjustable height that is similar to the length between the wrist crease and the floor.
Chair width: The width of the chair plays a vital role in ensuring a comfortable sitting posture and arm positioning. Ideally, you want the width of the chair to be as wide as the widest part of your hips, buttocks, or abdomen, plus a few centimeters on each side. As a guideline, we recommend that you choose a chair with a width similar to that of your shoulders.
Chair height: If you get tired easily, whether you are in the pharmacy, watching your grandchildren play football, or just walking in the park, you may like the foldable wheeled walker's function as a portable seat and need to rest. It is recommended that you choose a compact rollator with a seat height close to the back of your knees and the floor so that you can sit comfortably.