Nov. 05, 2021

Aging and mobility are closely linked. The reduced ability to stabilize and maneuver in slippery environments such as showers or the ability to bend to use the toilet can be a huge challenge - not least because mobility problems can be gradual. Recovery from debilitating accidents can also be a long and challenging process. Showering and going to the toilet can become a significant obstacle, especially when these challenges are sudden.
Shower chairs help users maintain independence in the shower, they also provide convenience for caregivers. Even if the road to recovery is long, as a professional rehabilitation medical equipment manufacturer, the shower chair from Genteel can help users to enjoy more freedom and dignity in their everyday lives.
Features to consider when selecting a shower chair
Weight capacity: standard or bariatric?
One of the considerations when it comes to shower chairs is the weight-bearing capacity. Shower chairs are available in various sizes to suit different populations; therefore, the size of the support is an essential factor to consider.
For smaller people, a standard shower chair is sufficient to provide stability. However, for bigger people, a heavy-duty shower chair is recommended. A heavy-duty shower chair is very sturdy and can hold up to 500 pounds.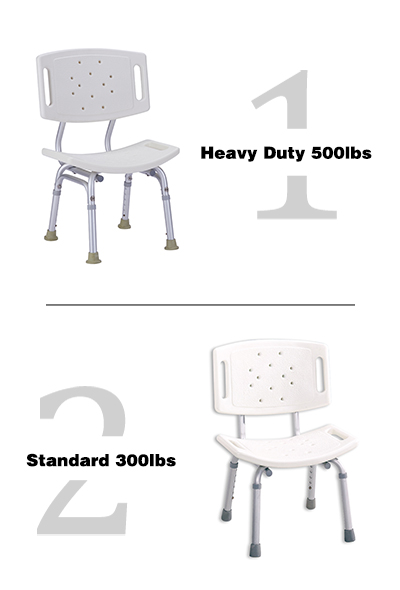 Does the backrest, armrests, or handles help?
Determine if the user needs a shower chair with a backrest or with handles for lifting. Some shower chairs have armrests, while others have built-in handles to help the user lifts up and down.


The product range of bathroom aids in Genteel
The Swive Bather includes a sturdy aluminum frame that could be fixed to the bathtub and a rotatable seat that could be locked in 4 positions as great bathing support.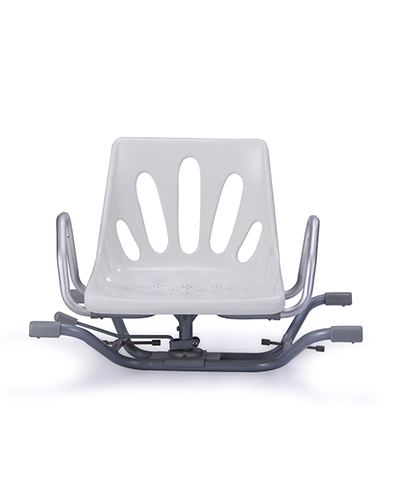 The Swiveling Shower Chair allows users to turn 360 degrees, locking every 90 degrees. The swiveling handle is installed on side of the chair and can be operated by the users themselves. The compact chair takes up very little space, ideal for different showering environments and settings.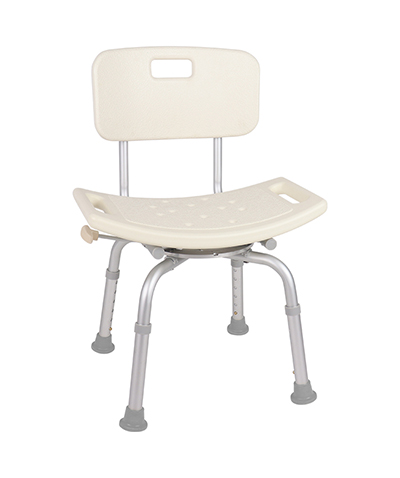 The Swivel Sliding Transfer Bench provides an extra sense of security and convenience in the shower. Sturdy nature of the blow molding seat, featuring the swiveling plate at the center, the bench allows users to turn easily while maintaining perfect balance. There are receptacles on the seat for the shower head and accessories like a handle and soup dish. The back rest is removable, and the bench can be folded flat for storage and transport.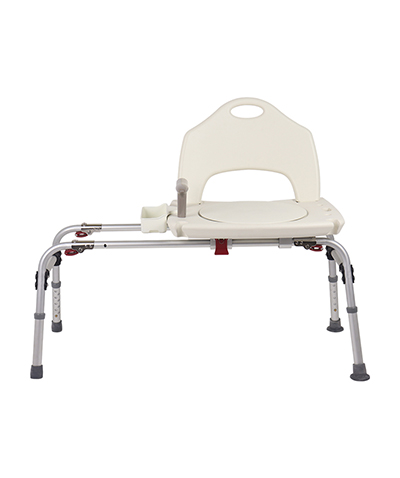 The Swivel Sliding Transfer Chair allows users to turn 360 degrees. Locking every 90 degrees, entry, and exit from the bench is now safer and easier. Smooth surface and drainage holes on the seat require minimal cleaning. The product is easy to assemble, the frame folds up neatly, and is designed to fit most bathtubs, its lightweight allows users to remove the bench when not in use.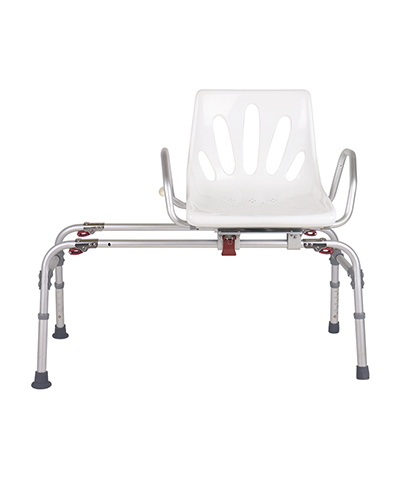 The Heavy-duty shower chair has the following features:
-Angled legs distribute weight over a large area to increase stability
-Built-in handles for easy transferring.
-The sturdy, lightweight, anodized aluminum frame is corrosion resistant
-Extremely sturdy and can hold up to 500 pounds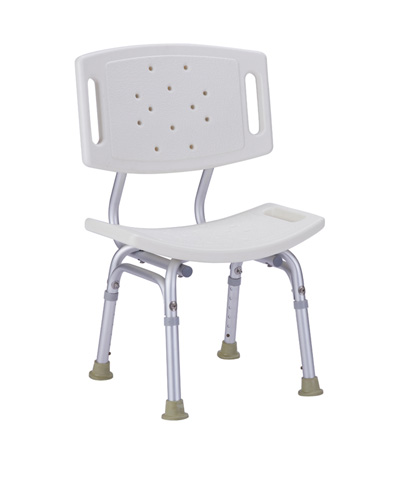 The Deluxe shower chairs have the following features:
-The anodized aluminum chair has a protective oxide layer for added strength
-Non-slip rubber tips for extra - stability and safety
-Tool-free release of the backrest and handle
-With the tool-free release
-Easily foldable frame for convenient transfer and storage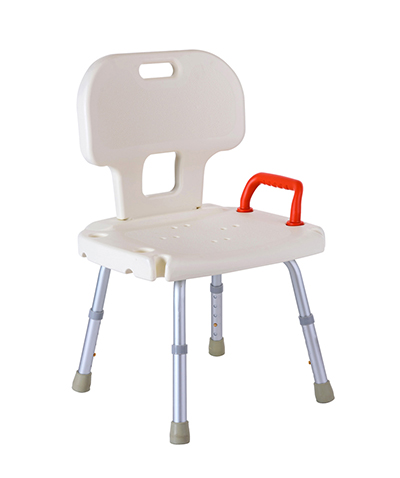 The Shower Chair with U shape seat: includes the following features:
-U-shape seat to aid personal cleaning
- Durable blow-molded plastic seat and backrest
-Angled legs distribute weight over a large area to increase stability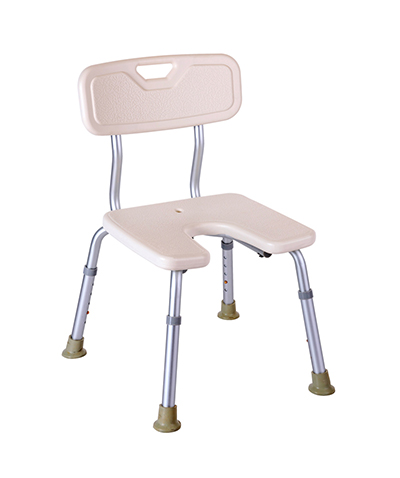 The Foldable Shower Chair with Cushion includes the following features:
- Height adjustable to meet different needs
- Can be stood after folding to save room
- EVA cushion added for extra comfort, especially during winter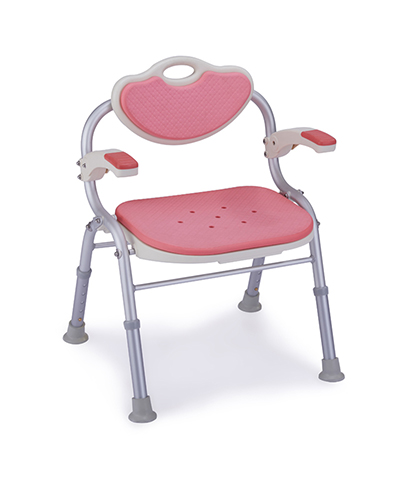 If you are planning to import any kind of shower chair, then Genteel is the right choice for you. We have 25+ years of experience in the field, a mature manufacturing system, and a professional R&D team. With our expertise, you can be assured that every purchase will be safe and effective.
If you would like to get more information about the types of shower chairs and the cost of shower chairs, leave an inquiry, and we will contact you as soon as possible.