Jan. 14, 2023
Time flows like water, plays out like music, passes by unnoticed. The sudden impact of the pandemic makes it seem like time is still stuck in three years ago. In the past year, we are more or less left with some feeling of distress, but hope always comes out of desperate times. 2023 is the beginning of our success, a new year, breeding new goals and hopes, let us look forward to 2023, let us empower, upgrade, speed up in 2023.
At the annual party, first up the head of each department shared the results of the company's development in 2022.
Firstly, head of International Sales Department and R&D Department, shared the annual report summary of the Marketing Center. Looking back at 2022, under the impact of the of the war and recession of the European economy, we have come to realize the urgency to spread risk, and have gathered our eyes on the domestic market, and established Domestic Sales Department.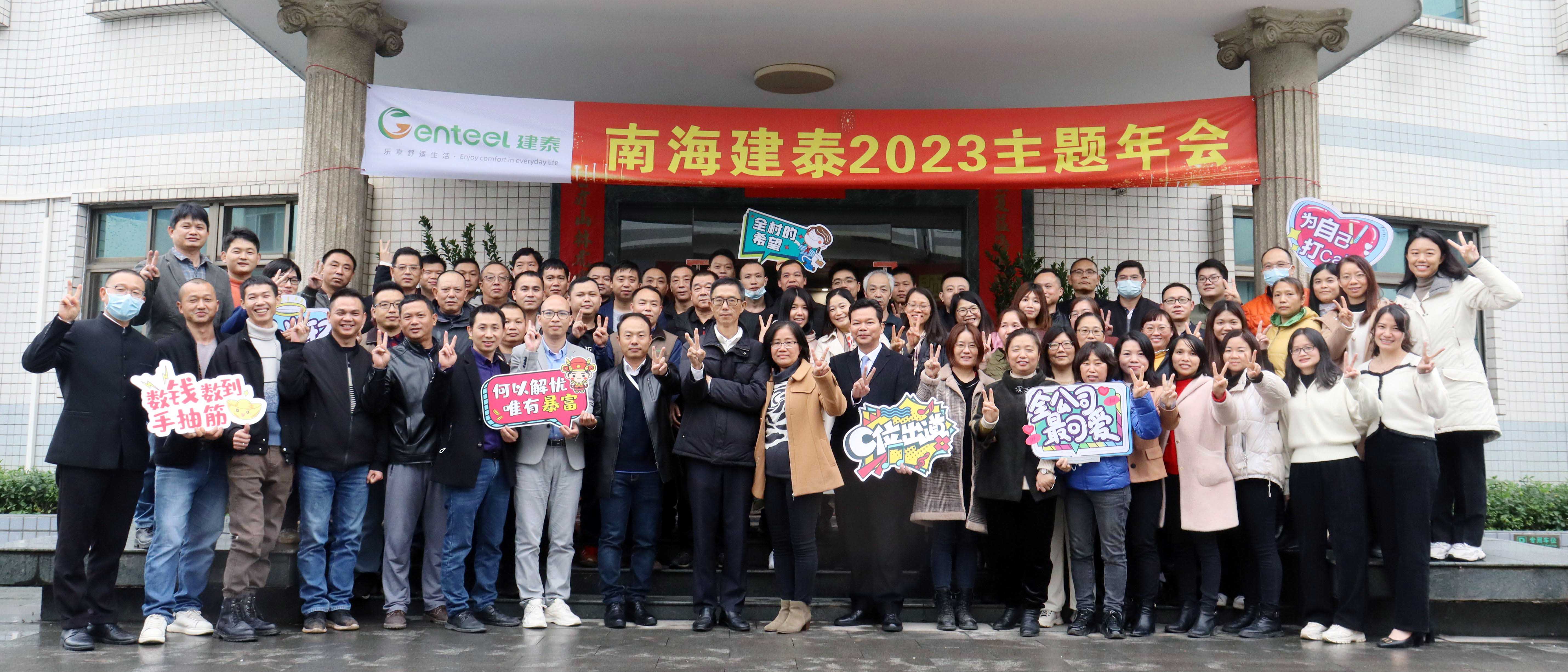 All the members that joined the annual party
2023 is the year of the rabbit, during the break session we had a relay in which participants need to carry balloons under the armpit and between the knees, then jump like rabbits to the other side and pass on the balloons to the next person. The balloon cannot fall during the relay, otherwise you need to start over. The winning team was rewarded a small gift, but every one surely all enjoyed the game.
Bees make delicious honey only when they pollinate the flowers sincerely. The Lean Production Department is like a beehive, with diligent bees running around for each improvement project, brewing various delicious results for Genteel.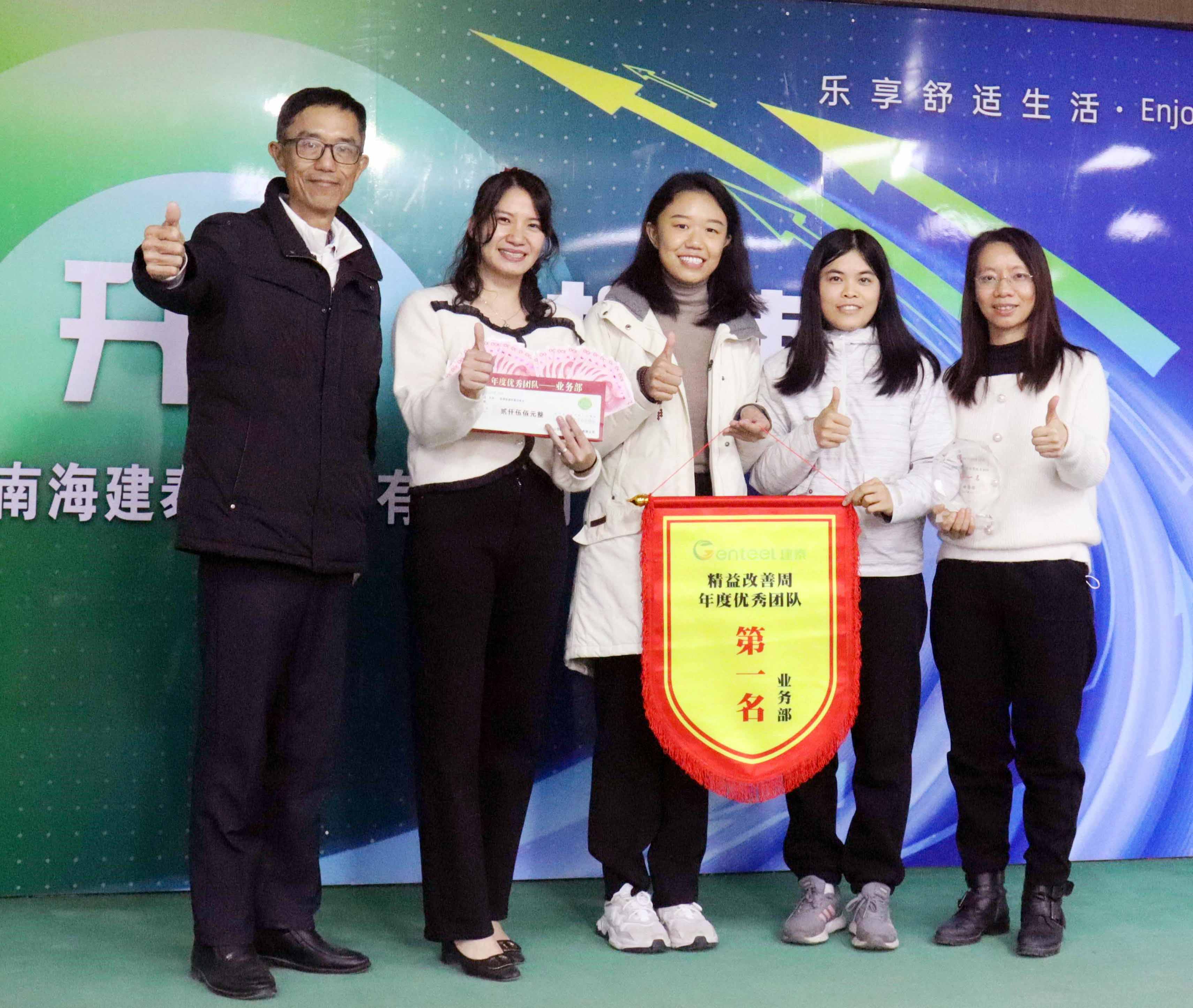 The International Sales Department won the Annual Reward of the "Lean Improvement Programme"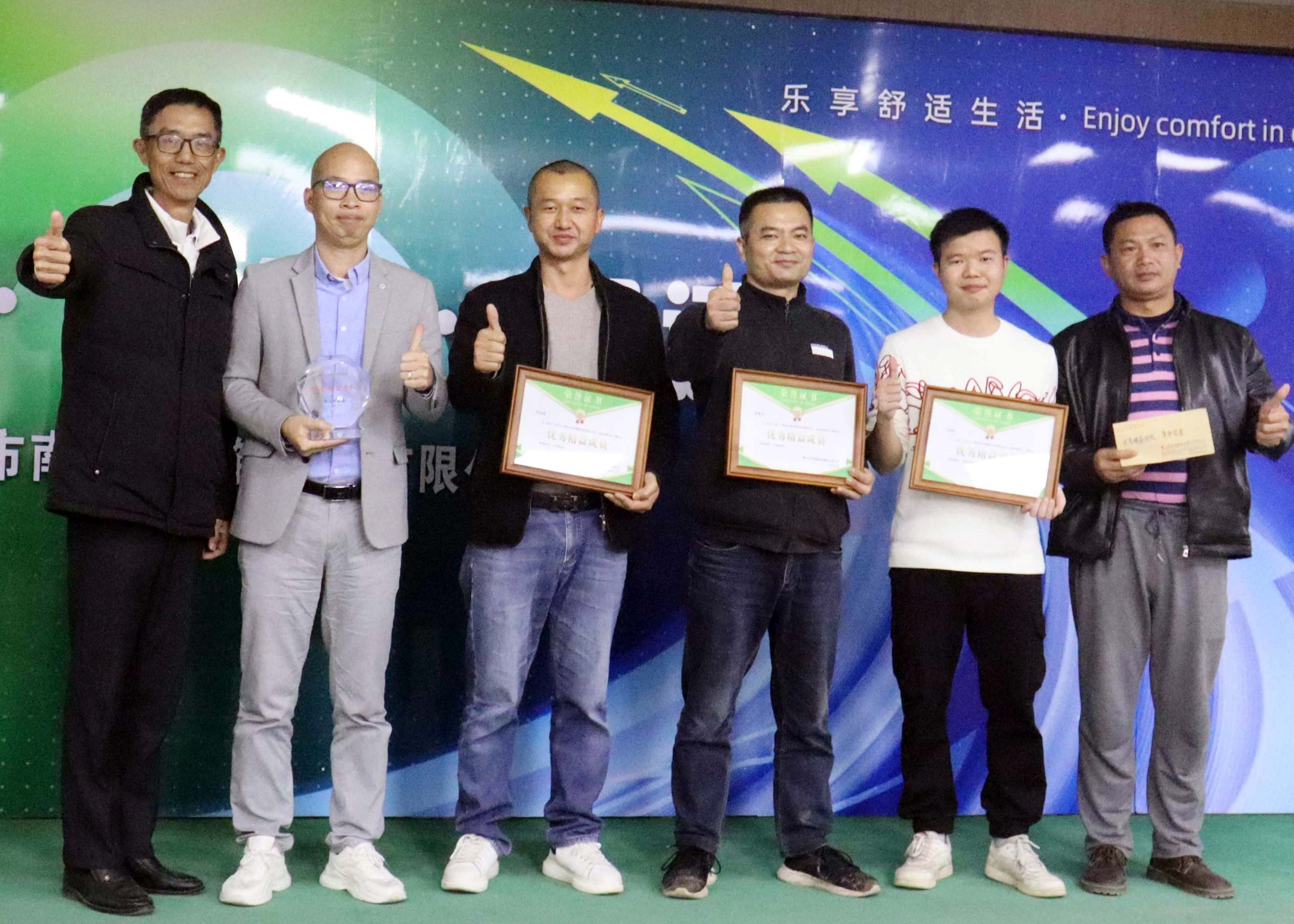 Members of the Lean Production Department
In the past year, we have been through some challenges, but because of this, we have been able to harvest success and happiness of overcoming them together with the trust and efforts among the family of Genteel.
In the coming year, perhaps there are greater challenges and obstacles to come, but we will march towards the goal with the determination to win. We have to firmly believe that in the future, with our joint effort, we will have a bright year of rabbit.