Dec. 21, 2021
Long-term care involves various services designed to meet a person's health or personal care needs in the long term and help people live as independently as possible when they cannot carry out daily activities independently.
This helpful guide will give you a general idea of what to look for and what to avoid when purchasing a long-term care bed.
Step 1: The essentials
Advances in technology and industry standards have improved the quality of most beds to accommodate four 'must-have' features - high weight capacity, standard warranty, low travel height, and built-in expandability. These are the first things when considering the purchase of a new long-term care bed.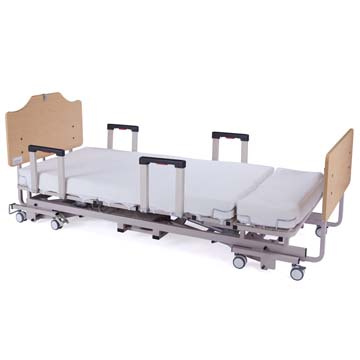 Long-term Care Bed
High load-bearing capacity
We define high load capacity as 450 to 600 lbs in this case. While bariatric models can accommodate more weight, this range will suit the vast majority. You may think that these capacities feel a little excessive but remember: the load-bearing capacity must include the mattress, aids, head/footboard, any other accessories.
Low mobile height
The adjustable height of the long-term care bed from 7 to 30 inches is a crucial safety trend that has increased in recent years. Bringing users closer to the ground can reduce the risk of injury without compromising their comfort.
Built-in expandability
The ability to achieve expandability through add-on kits is an item that may not be as important as others. However, built-in expandability is a great, handy feature that facilitates more comfortable use by having a nursing bed that can be changed in size.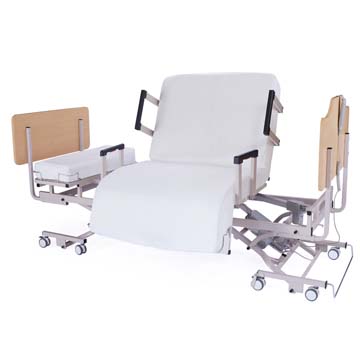 Long-term Care Bed
Step 2: Features
After finding a long-term care bed that fits the three essentials, the next step is to look for other built-in features that will enhance the comfort of your residents and the usability of your caregivers. While they are not as essential as other items, they can be an essential difference in turning an ordinary bed into something better.
Comfortable chair positioning - keeps the resident's hips and shoulders aligned to provide a more comfortable bed seating option.
Under-bed lighting - provides residents with soft floor lighting when getting out of bed at night.
Backlit Hand Pendant - makes bed adjustment easier, especially in low light conditions
Automatic Contour Positioning - moves the head and knee platforms simultaneously to help residents reduce bumps and bruises.
Auto Transfer Height - helps residents get in and out of bed by automatically adjusting to the optimum exit height.
Preset safety pause - helps minimize the risk of crushing equipment such as bedside table bases and lift bases that may be located under the bed.
Tool-free adjustment - reduces the time required to use the versatility of your bed.
The long-term care bed from Genteel is electrically height-adjustable and could turn into a chair that helps the user stand.
Bed functions are operated with a 12-button hand pendant, including head up and down, foot up and down, bed deck up and down, side roll-over, chair rotation, and light on/off.
If you would like to get more information about the best long-term care bed, please visit https://www.genteelmed.com, or leave an inquiry, and we will contact you as soon as possible.