Jan. 25, 2022
Recently Bureau of Industry and Information Technology of Foshan City released the list of "2021 Foshan Digital and Intelligent Workshop", Genteel successfully gained a place. It is quite inspiring to be awarded by the government and is of monumental significance to the sustainable development of Genteel.

Being faced with increasing demand for customized products, rising materials costs, and pressing need for shorter delivery periods, our traditional production and operation management is confronted with austere challenges, however, we'd like to take it as an opportunity for transformation and upgrading.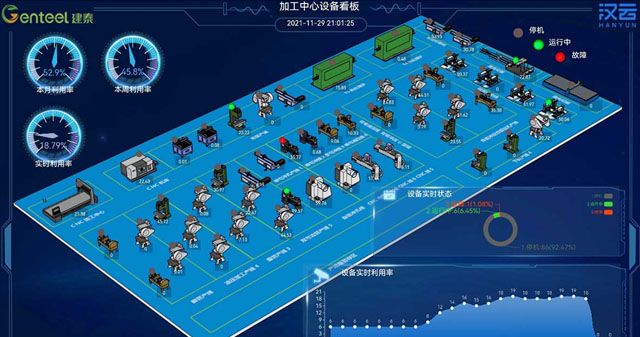 We sped up the digital transformation program last year, a new manufacturing execution system (MES) was introduced, to integrate with ERP, PLM, CRM, and WMS, which makes it possible to control, track and document the manufacturing of raw material into finished goods in real-time.
With the integrated intelligent platform, all levels of operation are visible, regardless of locale. Communication, integration, and configuration process are all streamlined, allowing our workforce to function more efficiently. Production data down to each machine can be monitored, and track trends digitally, which provides a sound basis for ensuring quality. The value-added benefits offered by digitalization are revealed enterprise-wide.
Digital tools and digital transformation are the key factors for building a forward-looking business model, to survive and thrive in the unpredictable COVID-19 era. The "Smart Workshop" is our first move, positively Genteel will always strive to keep pace with the development of intelligent manufacturing.