Win A Competitive Edge– Genteel Granted AEO Status
Dec. 22, 2021
An agreement on mutual authorized economic operator (AEO) status signed between China and Chile went into force on Oct 8, 2021.
By Dec 7, 2021, China has signed AEO mutual recognition agreements with 47 countries (regions) in 21 economies.
And best of all, we're pleased to announce that Genteel obtained the AEO official certificate on December 22nd, 2021 after months of effort.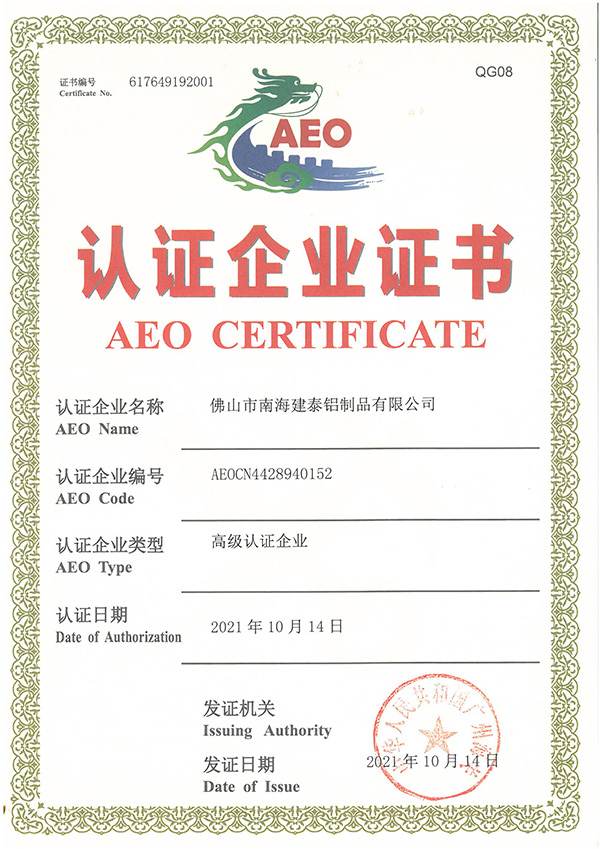 Under the AEO system, customs authorities from various countries and regions form partnerships with industry to collaboratively cut barriers to customs procedures and enhance international trade efficiency.
We will benefit from the simplified customs procedures, access to priority clearance of goods, fewer physical/documentary inspections, which will significantly shorten customs clearance time and reduce costs at ports.
It is delighted to be a member of import and export credit management systems, the official accreditation gained us a sustained competitive advantage, could be a booster for our foreign trade. And we believe this can also bring a lot of confidence to our customers.