Aug. 13, 2021
On August 5th,2021, numerous important figures participated in Genteel's college interns' commendation meeting, including Mr. Pan Shihuang, general manager of Genteel; Mr. Wang Chunyuan, principal of School of AI. Guangdong & Taiwan; other key executives from the college and Genteel; and the meeting was chaired by Zhu Yanxiang, the senior HR & Admin administrator.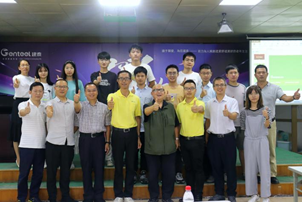 Zhu made an opening speech, expressed her congratulations to the interns; meanwhile, she thanked the School of AI. Guangdong & Taiwan for their substantial support for this school-enterprise cooperation. The first batch of eight undergraduates majoring in industrial design went to Genteel for a one-month internship, to improve their comprehensive quality and practical ability through the dynamic integration of theory and practice.
Though the internship was over, she hoped that all the interns would keep life-long learning and uphold a positive attitude towards life and work, to realize individual career and life goals in the near future.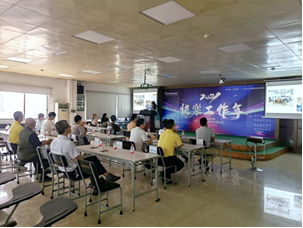 Yang Qianhui, as the intern representative, reviewed the internship life and work in the past month, starting with interesting videos, shared her insights with everyone. At the very start, they were presented with an introductory walk-through of the company to get basic knowledge of company structure and culture.
IT dept. gave interns software training, leading them to get started using ERP, PLM, and CAXA, etc., to find the scenarios of technology empowerment that can help work. And they were situated mainly in the R&D dept. during the internship, Yang showed her gratitude to the R&D director and engineers for their untiring and sincere teachings in the past month.
They talked about their work experience and future job plan and shared the different affections between campus and social life. They believed that Genteel is a more diverse platform to embrace an open-minded vision and obtain practical experience.
Mr. Pan issued a certificate of completion to the interns and awarded a certificate to Deng Wenkang, who was selected as "Excellent Intern".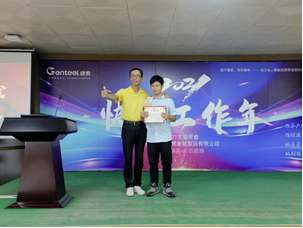 At the end of the meeting, Principal Wang Chunyuan highly praised the success of the internship and the growth of the interns. He also stressed that they would continue to strengthen exchanges with Genteel and expand internship practices as well as research projects. In this context, we all look forward to future collaboration.