Aug. 09, 2021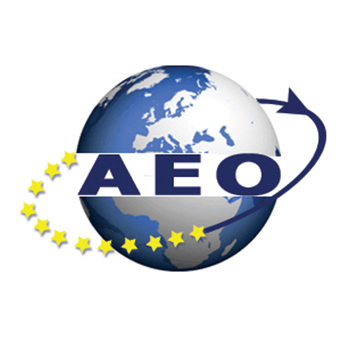 The Authorized Economic Operator (AEO) system was advocated by the World Customs Organization, to implement certification for enterprises with high credit status, law compliance, and safety levels through customs, for strengthening international supply chain security, and facilitating the movement of legitimate goods.
China's Authorized Economic Operator (AEO) mutual recognition with other countries would better boost the import and export of enterprises. Customs clearance is becoming more efficient as authorities work to promote the establishment of a scientific, reasonable, and complete system of customs supervision.
AEO advanced certification is the crucial part of the national credit construction strategy, they can benefit from the support of customs innovation business, entitled to corresponding preferential treatment for import and export; the export customs clearance inspection rate is even lower than 0.4%, which in favor of the supply chain delivery of enterprises.
In recognition of the necessity of launching this new program without undue delay, we've submitted the application for AEO advanced certification with the guidance of NANHAI Customs at the end of July.
We will prepare the validation in accordance with the following aspects:
-Demonstrated compliance history with customs requirements
-Satisfactory system for management of commercial records
-Financial viability
-Consultation, co-operation, and communication with customs and competent authorities
-Education, training and awareness regarding security policies
-Information exchange, access and confidentiality
-Cargo Security
-Conveyance security
-Premises security
-Personnel Security
-Trading partner security
-Crisis management and incident recovery
-Measurement, analyses, and improvement
And as a matter of fact, we're facing challenges in carrying out AEO program, but one thing is certain, it is a good opportunity to raise our profile of Customs in securing the economic and physical well-being by protecting the flow of trade throughout the supply chain. Clear and tangible benefits will help Genteel to go the extra mile.